New to Trinity? We're glad you are here!
Here are answers to commonly asked questions.
Where are you located?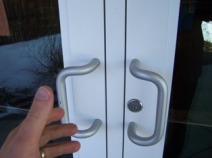 We are located at 346 W. Pine Street, Lake Mills, WI 53551.
Where can I park?
Parking is plentiful in Trinity's parking lot which leads into our inviting main entrance.
What should I wear?
People tend to dress casually. Khaki's, polo shirts and sweaters are normal. Some people wear suits. Some wear jeans.
What happens when I enter the building on Sunday morning?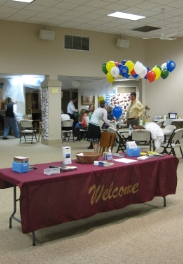 Upon entering the building, visitors and members alike are put at ease by the sound of running water in the baptismal font.
Ushers, greeters and members are glad to welcome you and facilitate your visit.  Coffee is available between worship services.
Worship services themselves are dynamic and meaningful. Expect Scripture readings, prayers, a relevant message and Holy Communion at each worship service.
Throughout the school year we offer three worship opportunities each week. There is no Wednesday evening service during the summer.
What about children?
Children are a big part of our life here at Trinity. We want kids to know that they are welcome in God's house, so children are welcome and encouraged to come to worship with their families. If parents need a break, the friendly staff of our nursery will be happy to watch younger children during the 10:30 a.m. service on Sunday.