Project Renew
Jesus is the foundation.  We are rebuilding the base.
(Please remember to label your Project Renew donation clearly, even if you are fulfilling a pledge.  We want to make sure your gift goes where you intend!)
What is Project Renew?
Project Renew is an effort to refresh Trinity's building.
How did it start?
It started when one of Trinity's long-time members went to her eternal home and her family and friends made a kind memorial gift to the congregation.  Because this member had touched the lives of many of God's children through luncheons offered by Trinity's comfort ministry, the council thought it might be fitting to use the gift to improve the kitchen facilities.  The original plan was to purchase a new freezer and a new countertop for the island.
As we started to make arrangements for this improvement, we noticed that the laminate was peeling off of cabinet portion of the island as well…and laminate was missing off the edge of the main countertop.  Plus the ceiling didn't look as good as it might.  And the light fixtures were worn and chipped.  Upon reflection, and a tour of the building, there are a lot of areas that could use attention.  Carpeting is worn, paint could stand to be refreshed, ceiling tiles are stained, bathrooms are dated…how did this happen?!  This building was new just, oh, yeah, we guess it has been a while.
Of course, everything is functional and it has served us well.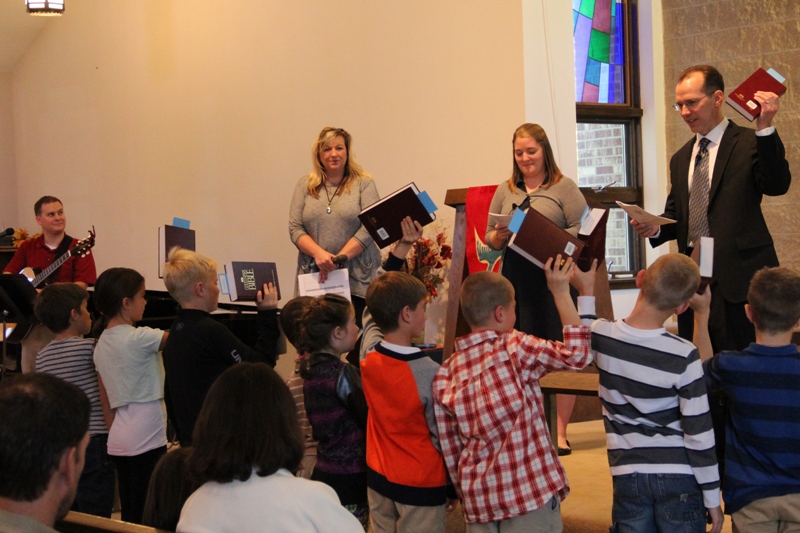 Over the course of a year, Trinity averages 200 people a week in worship.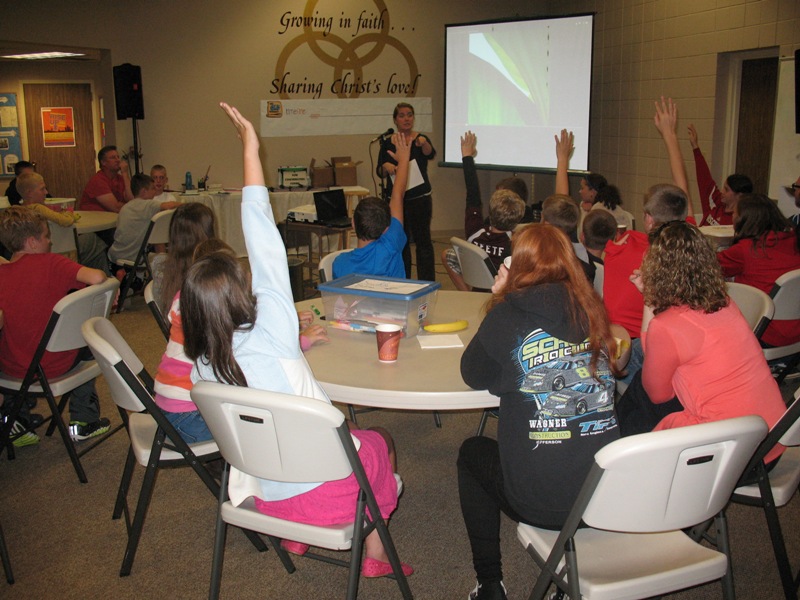 We have nearly fifty middle schoolers involved in Youth on Wednesday.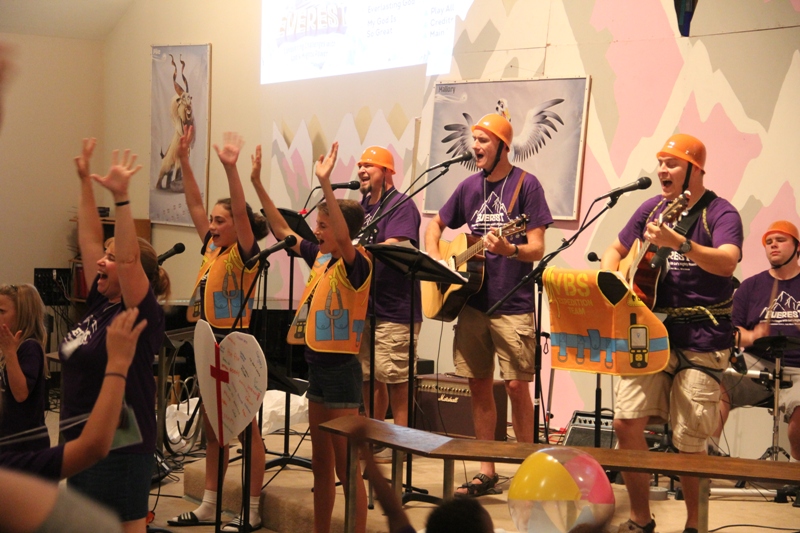 Seventy kids take part in Sunday School and over a hundred participate in Vacation Bible School.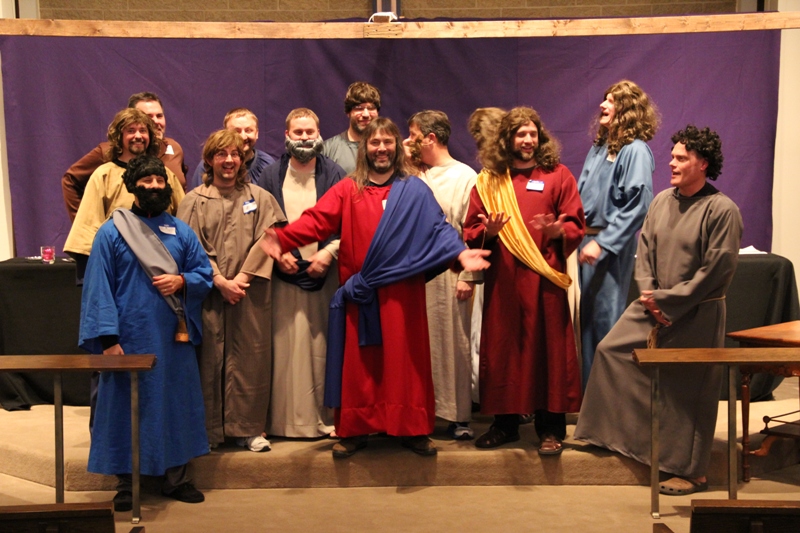 We have choirs, worship band, hand bell choirs, Bible studies, prayer group, and more.
The last thing we want to do is, at the end of the day, hand Jesus back a pristine building and say, "Here Lord, it's as good as new.  We never used it."  Our first priority is to use these facilities to help people make a positive, life-changing connection with God through Jesus.
That being said, the grounds could use a little sprucing up.  So, we're starting Project Renew.
How is it progressing?
Project Renew has made great progress.  The committee has proposed a project.  The congregation has raised funds.  The project has been refined and accepted by council.  Now we are at the point of bringing it to the congregation for final approval.  Please take time to read the final proposal here.  Assuming that the proposal is approved, actual refurbishing would be scheduled to start in January 2018.  We are delighted at the possibilities this project holds and hope that the refurbished building brings joy and a renewed enthusiasm for ministry to the congregation!
Thank you to everyone who has helped with this project in any way, including those who served on the Project Renew Committee, the Project Renew Capital Campaign Team, Trinity's Council, those who hosted the prayer vigil and those who prayed for the project, those who hosted and attended Enrichment Gatherings, those who hosted, led and participated in Bible Studies, those who coordinated and participated in youth and children's activities, those who hosted and attended the advance commitment gathering, those who hosted and attended the congregational banquet and children's party and all who contributed toward the project!  Bless you all!
Want to contribute toward Project Renew right now?  Click here! 
A brief history of Trinity's facilities: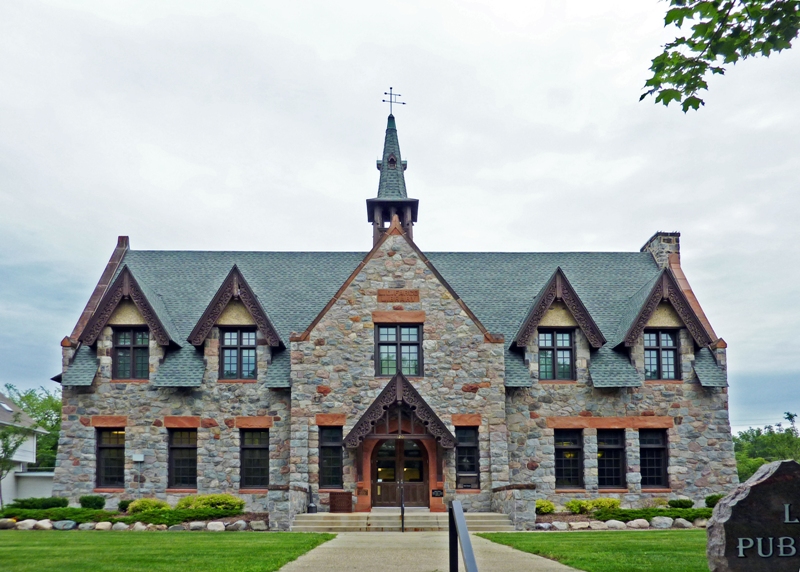 When Trinity was founded in 1947, the congregation worshiped upstairs in the L. D. Fargo Library.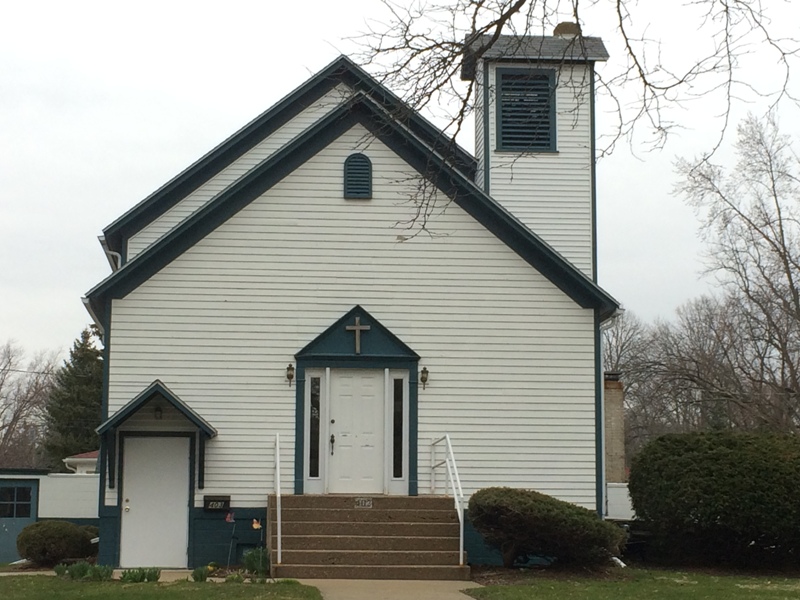 In 1952, it moved the former St. Paul's Lutheran Church of Milford, WI building to the corner of Mulberry and East Washington Avenue and settled there.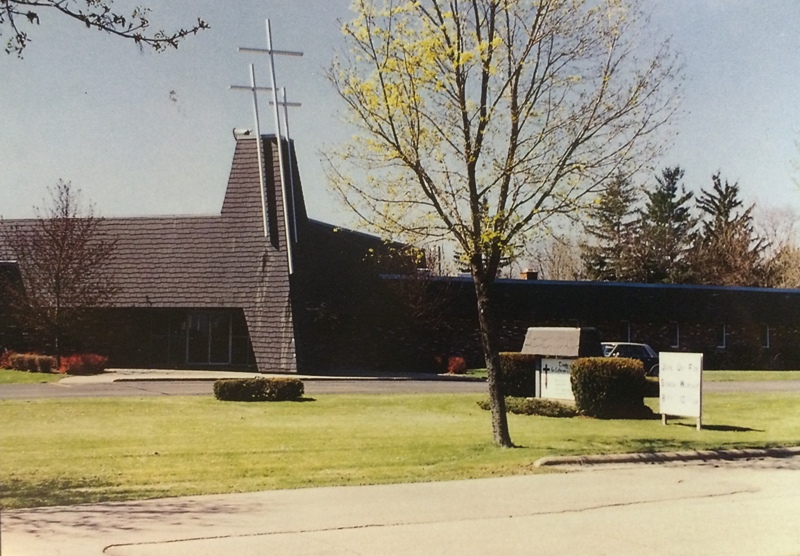 Having outgrown the building on Mulberry St., the congregation purchased 5.3 acres between Pine St. and Prospect St. in 1968, and dedicated the original portion of Trinity's present building in 1971.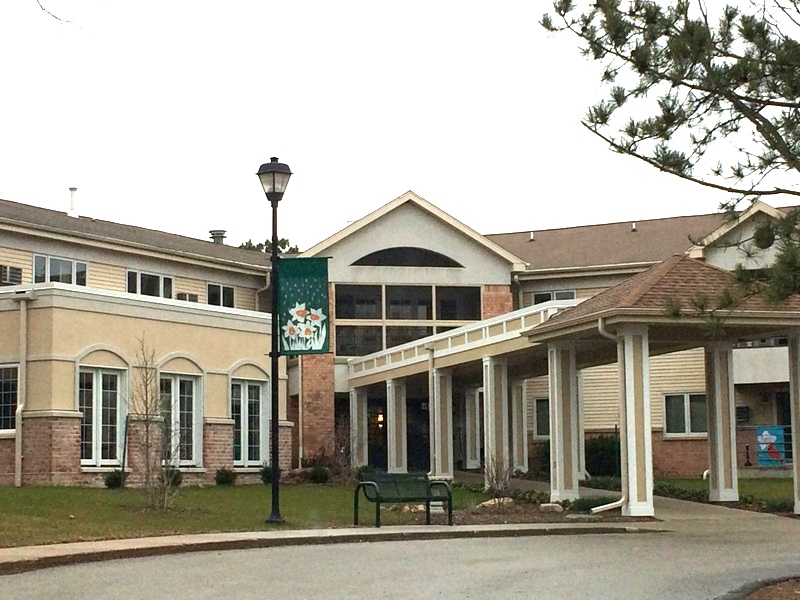 In 1988, Trinity used a portion of the congregation's land to build Trinity Pines as a residence for independent people ages 60 and above.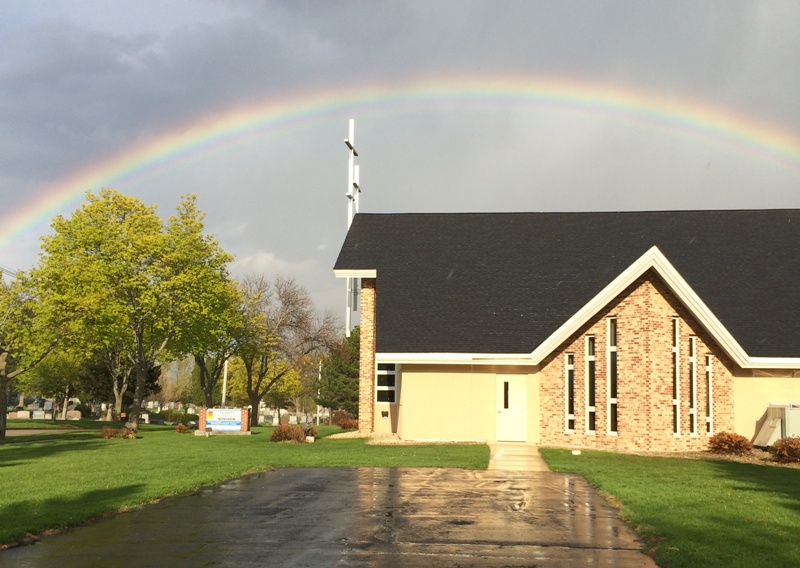 In 2002, Trinity laid the cornerstone for the addition of a new sanctuary.
As we look down the line (at our present payment rate) the mortgage from the new sanctuary will be paid off in May of 2023 and then we should be able to undertake "Project Expand" to give the congregation some more room.  If we don't start dreaming now, we won't be able to make it happen then!
"…We will not neglect the house of our God."   Nehemiah 10:39 (NRSV)